Lake Tyrrell
Lake Tyrrell is a unique salt lake located seven kilometres north of Sea Lake. The Lake environment is host to Mallee reptiles, kangaroos, emus, white-faced chats, and an inland gullery.
To get to Lake Tyrrell, head north on the Calder Highway and it's well signposted on your right-hand side. There is a viewing platform and information bay, with plenty of car parking.
Lake Tyrrell and surrounding salt lakes were formed as a result of the innundation of the Murray-Darling Basin through sea level rise and its subsequent retreat; the present landscape and soils were formed as a result of this process.
The lake itself is quite ancient and may have been formed by drifting sand blocking the passage of Tyrrell Creek. Over time it became a giant salt basin due to the flow of subterranean saline water and the run-off from Tyrrell Creek.
There is also evidence of the indigenous occupation of the area over the last 45,000 years. This evidence includes a variety of artefacts that can be observed throughout the Tyrrell region.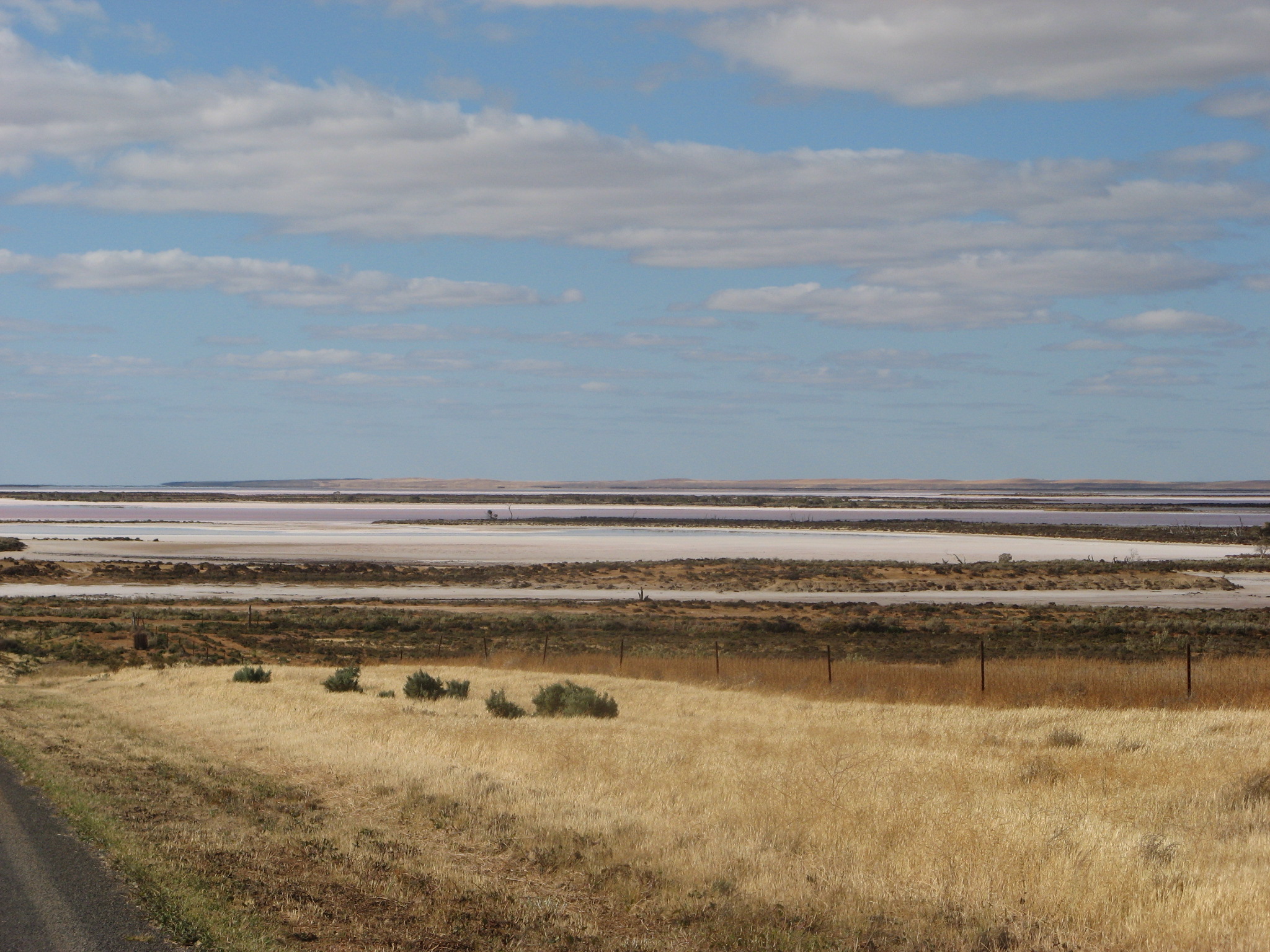 Photo by Sandra Pearce
Lake Tyrrell is dry most of the year, although at times it may be covered by shallow water. Evaporation leaves a salt crust which is commercially extracted by the Cheetham Salt Works at the northern end of the lake. Over 100,000 tonnes of salt is extracted from the lake each year. The first recorded salt harvest from Lake Tyrrell was in 1896.

Small islands in the lake are used as a breeding ground by thousands of seagulls. The saltbush and samphire around the lagoon support a range of wildlife while the lunette to the east contains significant Aboriginal relics.
Lake Tyrrell offers unique opportunities to view sunsets, sunrises and stars, however, visitors are warned not to drive on the lake bed.
For more photos and information, like us on Facebook: Lake Tyrrell